In the press by Carolyn Giardina- https://www.hollywoodreporter.com/movies/movie-news/lawrence-sher-filmlight-color-awards-jury-chair-1235541286/
'Joker' DP Lawrence Sher Named Filmlight Colour Awards Jury Chair (Exclusive)
'Dune' DP Greig Fraser has also joined the jury for the awards, which will be presented to colorists at Camerimage.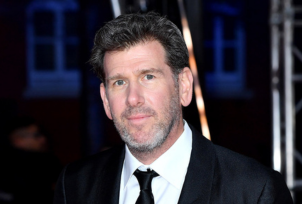 Lawrence Sher

MATT CROSSICK/PA IMAGES/GETTY IMAGES

Joker DP Lawrence Sher has been named president of the jury for this year's FilmLight Color Awards, which are open to TV and movie colorists.

The jury also includes cinematographers Greig Fraser, an Oscar winner for Dunewho also lensed the upcoming sequel; Natasha Braier, whose credits include Honey Boy; and American Society of Cinematographers past presidents Michael Goi and Stephen Lighthill.

"I'm very excited to be president of the FilmLight Color Awards [jury]," said Sher, who earned an Oscar nom for Joker, and whose work includes Godzilla: King of the Monsters, War Dogs, The Hangover, Garden State and the upcoming Jokersequel. "I believe the color tools we have today are perhaps — along with the digital sensor — the most transformative change in filmmaking in the last 50 years. My relationship and collaboration with my colorists is as important as any relationship I have with my camera, grip and lighting teams. I am very excited to see the great work from this year's submissions and shine a spotlight on their creative inputs to their projects."

Rounding out the jury are Adam Glasman, Michael Hatzer, Aljoscha Hoffmann, Dave Hussey, Takuro Ishizaka, Marjolaine Mispelaere, Luke Morrison, Wade Odlum, Swapnil Patole and Ahmet Sesigurgil.

The Color Awards are led by color grading tech developer FilmLight, in conjunction with EnergaCamerimage, with support from American Society of Cinematographers, British Society of Cinematographers, Polish Society of Cinematographers and international cinematographers federation Imago.

The call for entries runs until Aug. 7. A shortlist will be announced in the fall, with the winner revealed at the Camerimage cinematography festival this November in Torun, Poland.