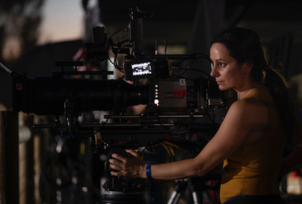 Natasha Braier is an Argentinian cinematographer known for her visually striking and innovative work. Her collaborations with directors such as Lynne Ramsay, Nicolas Winding Refn, and David Michod  have earned her critical acclaim. Braier's distinctive visual style, marked by bold use of colour and light, has made her a sought-after talent in the industry.
Her notable works include 'The Neon Demon' (2016), 'Honey Boy' (2019) and 'The Rover' (2014).
Braier's cinematography showcases her ability to capture emotions and enhance storytelling through her unique lens.