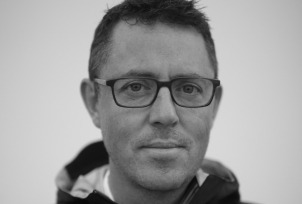 Greig Fraser, ACS, ASC, is an award-winning Australian cinematographer who studied at the RMIT University. His artistic composition together with his flowing, immersive approach to cinematography has made him a go-to DoP for a number of high-profile directors.
His most well-known work includes the films Zero Dark Thirty (2012), Lion (2016), Rogue One (2016), Vice (2018), Dune (2021), and The Batman (2022). Fraser also returned to the Star Wars franchise with the 2019 television series The Mandalorian. In 2020, for his work on the series, Fraser won the Primetime Emmy Award for Outstanding Cinematography for a Single-Camera Series (Half-Hour).
Fraser has won multiple awards for his work over the years. For his work on Dune (2021) he won his first Academy Award for Best Cinematography in 2022. He also won, for the same movie, the ASC Award for Outstanding Achievement in Cinematography in Theatrical Releases and the BAFTA Award for Best Cinematography. For his work on Lion (2016), he won the American Society of Cinematographers Award for Outstanding Achievement in Cinematography in Theatrical Releases and AACTA Award for Best Cinematography and received Academy Award and BAFTA Award nominations.
You are a judge for the 2023 FilmLight Colour Awards. What are you looking for in the entries this year?
I'm looking for vision – new vision and new ideas. We live in a space where often films can become very 'the same' and are based on a trend or previous ideas. I'm looking for original vision.
Can you tell us about your relationship with colour and if/how this has changed over the years?
My wife has been a great influence on my relationship with colour. She's in textile business and she has taught me a lot on the nuances and subtleties of colour which I've been able to bring into my work. Since starting to shoot on digital, I've found that colour is particularly important because we now have the opportunity to create really subtle nuance colour that we may not have been able to find in the past, with older techniques.
My relationship with colour now is much deeper than it ever has been and much more interesting, I would say.
What boosts your creativity?
I find inspiration in artists' work in the flesh, in a gallery. I love the subtleties of colour. I'm very much a supporter and a strong advocate of depth of colour. Our eyes can see millions upon millions of colours and I love it when a subject or a film presents that amplitude. It's like a colour depth or 'thickness'. And this doesn't necessarily mean saturation, which can sometimes be used in the same way that chefs use sugar or salt – to create a burst of emotion. The subtleties of colour are like the subtleties of fine food prepared by the right chef.
How do you approach colour in your films? 
For me personally, I try to approach each film separately and differently. It's not related necessarily to my last film, but I may take on techniques that I've learned from previous films. Whether shot on film or digital, or a combination of the two, I'll try give each film its own distinct feel. And a big part of this is through colour. Obviously, it's also through lensing, camera placements, camera movement and lighting, but ultimately, all films have their own colour palette. So, it's very much the icing on the cake.
Colourist David Cole was nominated last year at the FilmLight Colour Awards for his work on the grade of 'Dune'. Can you tell us how you elaborated the look together with him for this movie and if you had any visual references?
We worked very hard on getting the colour palette right for this film. We could not find a film set in the desert that we liked and that was appropriate for this film. I ended up finding some stills online with nice references for the colour. For example, the sky was more white than blue and the sand was a lighter colour, but not a sandy yellow, colour – more a light brown.
We went through the process with Dave Cole of building a LUT, using a skipped bleach process. We skipped bleach in the film highlights to allow the sky and the whites to blow out and then used a digital LUT in the shadows to allow in more depth. This is a perfect example of utilising older techniques to create a LUT that was able to help us visualise the movie.
Dune was a very multi-layered process. It wasn't about slapping a colour on it and walking away. It was about building a colour, constructing a world and a feel for the film.
How do you think colour shapes the way an audience perceives TV/film?
I think audiences are susceptible to ideas. I don't believe an audience walks into a film and judges it purely on the colour. Probably some purists walk in and do that. In general, I'd say that an audience uses colour as part of an entire dish, so to speak, of the film – to help build the world. If you have the wrong colour, but everything else is right, it's jarring for the audience.
If you don't have a colourist that is in tune with the filmmakers and in tune with the story, you could end up with something that's very incongruous to the final picture. And unfortunately, those films do exist, where the film is not related directly into the film itself – and it becomes an outlier. And I feel like this means you lose the overall success of the visuals.
Do you have pre-production discussions with your colourist?
Yes, always – I like to shoot with a look in mind. I don't like to rely on the grade later. Often, we'll shoot the film and it'll look how it should look. This is really important because if I don't have this information, I can't make decisions about lighting very carefully. I can shoot a film, that's easy, but for the subtlety to exist I must know what the film will look like before we start. This requires testing, backwards and forewords with the director and the colourist, and very careful supervision from the colourist.
My relationship with the colourist begins from the second I start talking to the director, when I start shooting tests to work out exactly how the film needs to feel. And there's always a really stressful time at the beginning of a pre-production where the film doesn't look the way you want it to, it's not quite there, or you need to make changes. This is when you need to have a very good visual partner and colourist, who is able to contribute more than just making the colour at the end of the movie, but actually helping you as an artist to guide the look from the start.
Do these discussions and looks influence your lighting on set?
Always. It's absolutely about the look. It comes back to the subtleties again – they're really important. Anybody can apply a grade to a movie. Anybody can apply a look to a movie. Anybody can light a movie. But it's the fine-tuned subtleties that make all the difference, in my opinion.   
What are you working on now/next?
I can't say what I'm working on now, but there is a film coming out in October called The Creator, directed by Gareth Edwards, that I co-shot with Oren Soffer.
And then, in November, Dune: Part Two, will hit the screens.