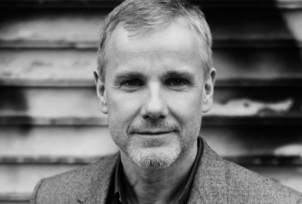 Senior Colorist Dave Hussey, one of the founders of internationally renowned Company 3, has been the go-to colourist for top-tier filmmakers for decades. His work on major feature films, series, commercials and some of the most iconic music videos ever made puts him among the leaders in the field.
Hussey has an impressive list of short-form credits including a significant number of beautiful and iconic music videos and major campaigns for top brands. Recent examples include Lexus, Acura, Mazda, Beats by Dre, Taco Bell and Google, and an acclaimed Hyundai spot featuring Jason Bateman, which premiered during the 2019 Super Bowl.
He recently received an AICP Award for Diet Coke spot "Drink What Your Mama Gave Ya." He was nominated by the HPA for his arresting colour grade on the thriller "Red Sparrow" and he coloured Sports Emmy® Award-winning "Daytona 500 – Daytona Day" promotional spot for Fox.
You are a judge for the 2023 FilmLight Colour Awards. Why did you join the jury and what are you looking for in entries this year?
I joined the jury because I was curious about how the level of colour grading has evolved internationally in recent years and I also wanted to see how grades vary by region, if they do at all.
Judging is now in progress. How is it going so far? Without giving anything away, is there anything that's stood out to you or captured your attention?
So far I've been impressed with the general consistency of colour grading quality all over the world, even on jobs that don't have Hollywood type budgets the quality in colour creativity has been elevating the projects.
What advice would you give to future entrants of the FilmLight Colour Awards?
What I would advise entrants to the commercial and music video categories, is to find projects that have a variety of looks that work cohesively together. One good look for a film can be fine, but as a judge I want to see what you can do. Pick a project with several different looking scenes with different kinds of light where you can show off your talent.
How/do you think the awards will help to shine a light on the role of the colourist?
The FilmLight Colour Awards have put the spotlight on colourists. They have brought together a top notch list of judges that I have admired for decades.  In the industry itself we have always had the respect of DoPs, directors, VFX and the like, but the FilmLight Colour Awards have helped to bring us out of the shadows and deservedly into the forefront of our business.
It's been nice to see colourists get their stories out there and hopefully inspire the next generation of colourists as well. The technology of grading has been evolving at lightning speed in recent years and now is our time to shine.
The awards are open to colourists on any grading platform. Why is this important?
Any award for outstanding colour grading should be based on what the artist does with their colour correction tools of choice. If selection of projects was limited to work done in any particular tool, the award really wouldn't have much meaning. By being technology agnostic, the FilmLight Colour Awards can function as a true celebration of artistry.
How do you think colour shapes the way an audience perceives TV/film?
For most of my career, when I was asked what I did, I responded with "I am a colourist" and I was met with a blank stare. It's only been in recent years that some of the general public has started to understand a bit more about colouring, thanks to YouTube and similar platforms. 
I think when colour grading affects the subconscious of how the audience feels in terms of mood, that's when it is the most effective. Along with creative lighting, the colourist's ability to adjust attributes like colour temperature and contrast are key aspects in directing an audience to where we want them to focus, and to help establish the mood we want them to feel.
In your eyes, what defines a good colourist?
At the the beginning of a commercial project, for example, a colourist will often get a lot of information thrown at him/her all at once. This includes agency colour references, the director and DoP's visions and sometimes what the actual client is looking to achieve. A colourist needs to assimilate all these ideas and, after spending some time with the footage, achieve a look that brings all these thoughts and concerns into a cohesive grade – hopefully making all the creatives happy.
Occasionally, the main client may want things to look a little brighter than what the creatives are hoping for. In cases like this, we can use colour balance and windowing to hopefully bring everyone together. It's the job of the colourist to bring their own take to the project and build on the ideas of the creatives.
No matter what type of project, the colourist should be a problem solver and idea person. Since often we have not experienced the trials and tribulations of the shoot, we can be a good sounding board and a good arbiter of what is an issue and what is not.
What are the biggest changes you have seen in the world of colour grading recently?
Honestly, one of the biggest changes I've seen in the last ten years has been the many talented female colourists that have made colouring a career. It's been a refreshing change.
And the same has happened in cinematography. It's been amazing and obviously was long overdue.
Besides that, the newest digital cameras that ARRI and Sony have put out are simply amazing. The exposure capabilities are off the charts.
HDR has been another big change.
The colour platforms that we work on have all advanced significantly, as well. Window tracking, secondary controls and HDR tools have greatly improved.
Being able to work with our own Company 3 colour scientists has been another big advancement when we are creating LUTs and designing workflows for projects.