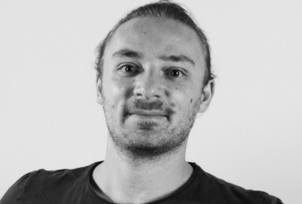 Aljoscha is a freelance senior colourist based in Munich. He has been in touch with the magic of cinema since a young boy, as his father worked as a production designer and took him to visit film sets.
In 2010 he started as a colour assistant and fell in love with post production and more specifically with colour grading.
In 2016 he started working at CinePostproduction and for over five years he graded over 90 projects from feature film to TV series. He recently had the opportunity to grade the remastering of The Neverending Story from 1984. 
You won the Spotlight award in the 2022 FilmLight Colour Awards and are a judge for 2023 years entries. Why was it important for you to join the jury and what are you looking for in entries this year?
First of all, I have to say that I am very honoured to be part of the jury and I didn't expect to be asked. For me, it is important to support the FilmLight Colour Awards in any possible way, because it helps our profession to be seen. So it wasn't a question for me to join the jury and help to ensure that great work from colourists around the world gets seen.
I'll be looking for grades that support the cinematography/picture and that aren't over-graded. It's also important for me to see good craftsmanship and consistency.
The Spotlight award aims to recognise colourists working under the constraints of lower budget projects. From your perspective, what constraints can lower budgets bring to a colourist and why do you think it's important to recognise their effort and skill in a separate category?
Low-budget projects mean you have less of everything. Less preparation, less shooting days, less or no time to develop looks. You usually have fewer grading days available, too.
But, from my experience, it is always possible to make a great film with the will of everyone involved. As far as grading is concerned, it may be the case that you have to repair some things later, due to less time on set or if it's more challenging to match.
It can be more difficult to work on low-budget projects because you have less time for the grading itself and less time to try looks, less preparation and less well-turned material. But if you combine a good craft-basis with speed and a human way, you can get something great out of material that was created under difficult conditions.
If you are working on a multi-million euro/dollar production, the probability is relatively high that it will look good. But if you have to work with all the circumstances mentioned, it deserves its own category.
How do you think the role of the colourist changes for low budget / independent production compared to those working on higher budget movies?
From my own experience on low-budget projects, people like the DoP, director or post-production supervisor leave even with questions that do not directly concern the grading, like VFX-shots, workflows, titles, etc. You definitely take care of more than just the grading.
Dear Mr Führer was a low budget film – what challenges did this bring for you when grading the film?
Since the wonderful Tim Kuhn was the DoP on the project, there were fewer difficulties because he was very committed to a look development session and we had time to develop a show LUT. It was also important to him that I do the dailies myself, or at least supervise every day. The base was already relatively well developed when it came to the grading sessions. But, as I mentioned before there where some scenes or shots that were difficult to work on, because of less time with lighting on set.
Whenever someone tells me that it would not be possible to shoot a test or do a look development session, I tell of Dr. Mister Führer as a great, outstanding example that it works, even if the circumstances are difficult. And for the film and everything that has to do with the picture, it is much easier in retrospect.
Can you tell us about your relationship with colour and if/how this has changed over the years?
It really took a few years to develop a good eye and to be able to perceive more and more fine differences. But I think I've become more confident because I realise that I can rely on my eyes, even if I have a bad day in the suite.
I think the relationship with grading is constantly developing or changing, because you have to learn new workflows and new tools, adapt to other circumstances. And the colourist's job is an interplay between creativity, technology and interaction with other humans.