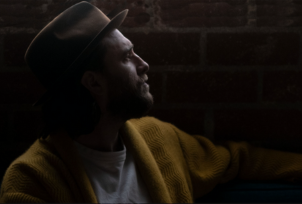 Creative Partner Ricky Gausis is widely recognized as one of the world's most influential Colorists. Known for his rich, cinematic and stylized aesthetic, Ricky has graded some of the most iconic moving imagery across longform and advertising over the past decade.
His collaborations with director Hiro Murai have seen him work on all four seasons of the critically acclaimed FX series 'Atlanta' which has won multiple Emmys (including two for cinematography) and Golden Globe Awards, as well as Childish Gambino's music video 'This is America' which was a Grand Prix winner at Cannes. His other notable longform work includes the Apple TV+ series 'Loot' with frequent collaborators Alan Yang & Matt Hubbard, Season 1 of the Showtime series 'Black Monday' directed by Seth Rogan and the pilot for Taika Waititi's 'Reservations Dogs' on FX Networks.
Ricky has received multiple award recognitions for his advertising and music video work. Some of his recent Advertising work includes Apple "Hollywood in Your Pocket" directed by Katheryn Bigelow with cinematography by Greig Fraser, Squarespace 'Everything To Shell Anything' directed by Edgar Wright, Apple 'Saving Simon' directed by Ivan and Jason Reitman and an Apple film for Chinese New Year directed by Lulu Wang.
Among other projects lined up in 2023 Ricky will be working on the A24 movie 'The Legend of Ochi' starring Willem Defoe, Emily Watson, Finn Wolfhard and Helena Zengel as well as 'Desert Warrior' directed by Rupert Wyatt starring Anthony Mackie and Ben Kingsley.