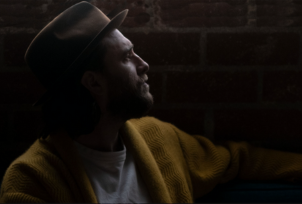 Creative Partner Ricky Gausis is widely recognized as one of the world's most influential Colorists. Known for his rich, cinematic and stylized aesthetic, Ricky has graded some of the most iconic moving imagery across longform and advertising over the past decade.
His collaborations with director Hiro Murai have seen him work on all four seasons of the critically acclaimed FX series 'Atlanta' which has won multiple Emmys (including two for cinematography) and Golden Globe Awards, as well as Childish Gambino's music video 'This is America' which was a Grand Prix winner at Cannes. His other notable longform work includes the Apple TV+ series 'Loot' with frequent collaborators Alan Yang & Matt Hubbard, Season 1 of the Showtime series 'Black Monday' directed by Seth Rogan and the pilot for Taika Waititi's 'Reservations Dogs' on FX Networks.
Ricky has received multiple award recognitions for his advertising and music video work. Some of his recent Advertising work includes Apple "Hollywood in Your Pocket" directed by Katheryn Bigelow with cinematography by Greig Fraser, Squarespace 'Everything To Shell Anything' directed by Edgar Wright, Apple 'Saving Simon' directed by Ivan and Jason Reitman and an Apple film for Chinese New Year directed by Lulu Wang.
Among other projects lined up in 2023 Ricky will be working on the A24 movie 'The Legend of Ochi' starring Willem Defoe, Emily Watson, Finn Wolfhard and Helena Zengel as well as 'Desert Warrior' directed by Rupert Wyatt starring Anthony Mackie and Ben Kingsley.
You are a judge for the 2023 FilmLight Colour Awards. Why was it important to you to take part and what are you looking for in the entries this year?
I'm very honored to be involved in this years' judging process of the FilmLight Colour Awards. To me, FilmLight is a name synonymous with high-end colour grading and has always stood out as the company that truly cares the most about image crafting and working closely with colourists to give them the best tools to achieve any desired outcome.
Personally, I am looking forward to seeing work that shows originality and is executed with control. Historically, many awards shows confuse 'best' colour with 'most' colour so I will be scoring restraint shown by the colourist as highly as any other factors.
The Spotlight award aims to recognise colourists working under the constraints of lower budget projects. From your perspective, what constraints can lower budgets bring to a colourist and why do you think it's important to recognise their effort and skill in particular?
Whether you're a colourist at the top of your game, or just starting out, you would have dealt with lower budget projects at some point and will know how challenging they can be. Often the DP wouldn't have had the budget to light some set-ups the way they would have liked and will lean heavily on the colourist to 'relight' the shot. It's a great skill to understand what is and isn't attainable with all types of footage and low budget projects really help a colourist to hone this important skill.
You have graded some of the most iconic imagery across longform and advertising over the past decade. What are you most proud of to-date?
I'm most proud of my work on Atlanta. I learned about so much on that show and it was the first piece of longform grading I had ever done at the time.  I'm just so thankful that I was trusted by Hiro and Christian to take that step with them.
Can you tell us more about your collaboration with director Hiro Murai on all four seasons of the critically acclaimed FX series 'Atlanta' which has won multiple Emmys (including two for cinematography) and Golden Globe Awards?
I think one of my proudest moments and career highlights was seeing Christian Sprenger pick up the Best Cinematography Emmy for back-to-back seasons of Atlanta last year. It would be three in a row if he gets it again this year and for me to make a small contribution to such an incredible feat would be insane.
Creating the looks for the show have been some of the most fun moments I've had in a colour suite to date and Hiro has been an effortlessly smooth director to collaborate with. The look of the show has matured (hopefully) as we have (hopefully) over the years and it now exists permanently as a slice of where our careers were/went to during the time that the show aired. It really is such a beautiful thing to have.
How did it feel to be a Grand Prix winner at Cannes for your work on Childish Gambino's music video 'This is America'?
Every success of that video was an absolute blessing and so completely unexpected. Not because the work didn't deserve it, but because it was something that I think I first heard about from Hiro, graded and saw released within a three-day period. There was something in how quickly that video was turned around that didn't give me a moment to expect anything from it so when it just completely blew up, I was caught off guard.
Seeing its journey culminate in a Grand Prix at Cannes was just incredible. Such a special piece of work.
What are the key challenges when grading commercials and music videos?
The biggest challenge is not falling into repetitive cycles. I think it's easy to drift into approaching colour grading in an almost formulaic manner if something has worked for you in the past and you feel comfortable with it. To me, it's very important to keep taking a step back and challenging yourself to change the way you grade and to keep coming up with new and interesting ideas that hopefully will be reflected in the work that is put out there.
What are you working on now/next?
I have just got back from New York where I have started work on a feature called Desert Warrior, which is directed by Rupert Wyatt and shot by Guillermo Garza. I am also lucky enough to be working on the a24 movie, The Legend of Och – directed by Isaiah Saxon and shot by Evan Prosofsky. Both movies are insanely exciting projects to be associated with. I am thrilled to continue to have an involvement on season two of LOOT, with director Alan Yang, which is currently being graded at the TRAFIK studio by lead colourist Dimitri Zola.