The art of the colourist is celebrated as award winners are announced live from EnergaCAMERIMAGE
The 2023 FilmLight Colour Award winners were announced by jury president Lawrence Sher, ASC, at a dedicated colour ceremony as part of EnergaCAMERIMAGE in Poland on Sunday, 12 November.
The awards, which are open to colourists on any grading platform, were independently judged by renowned cinematographers, directors and colourists.
"Representing our fantastic jury, I'd love to congratulate the winners of this years' FilmLight Colour Awards," comments Sher. "These diversely talented artists – and the inspiring work they helped craft – are a testament to the critical importance of the colourist in the art of filmmaking. It's great to see these artists come from across the globe – proving that good work isn't limited to huge budgets or big shops, but available to everyone with a good eye and refined skills. Kudos to all and we look forward to seeing the submissions next year."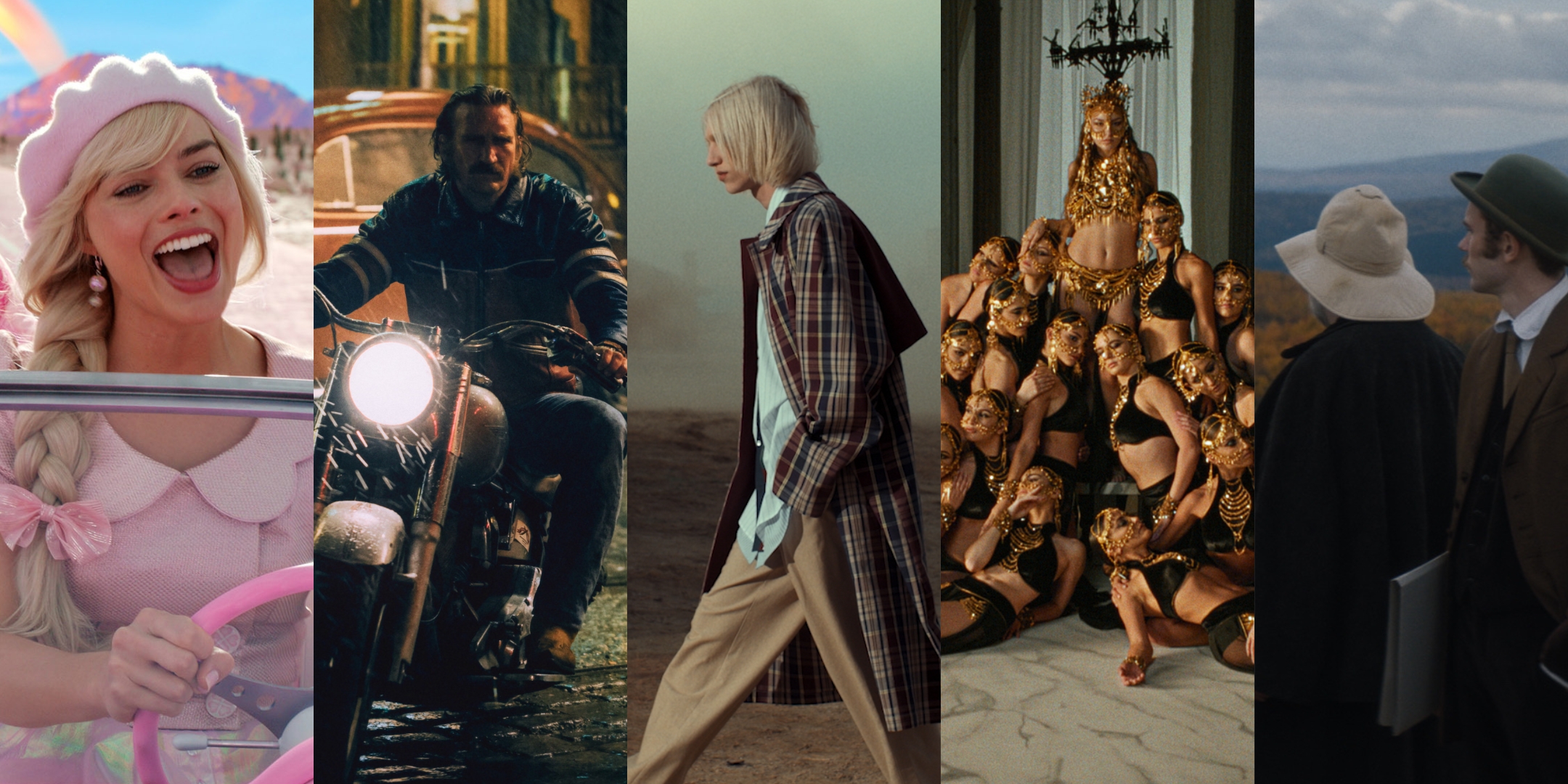 The award for the grading of a theatrical feature went to Yvan Lucas at Company 3 for Barbie. Yvan worked closely with director Greta Gerwig and cinematographer Rodrigo Prieto to create the perfect 'Barbie look' for the critically acclaimed movie. Gerwig wanted the skin tones in 'BarbieLand' to be more pastel and less saturated, but everything else about the shots to be full of those pinks, turquoises, and other colours that stand out so much. The look was partially defined by a specific LUT that Lucas and Prieto created to enhance the strong feeling of saturation and pushed the colours into the 'BarbieLand' space.
"It is like the recognition of a lifetime's work," comments Lucas. "It brings me immense joy that colour grading is recognised as an essential part in crafting the look of a film. The experience of working on this film with Rodrigo and Greta was one of the most artistically gratifying of my career."
The award for the grading of a TV series / episodic went to freelance colourist Dirk Meier for his work at D-Facto Motion on season one of The Pimp: No F***ing Fairytale (OT: Luden). Meier and cinematographer Tim Kuhn found look inspiration in a music video that used documentary footage from a sequence of the 1962 movie, Mondo Cane, shot in the red-light district around the Reeperbahn street. Meier developed a highly textured look with a dark and moody atmosphere. Especially in the HDR version he worked with the extended range of contrast and wider colour palette to create a period feeling with lifted black levels, while ensuring the 1980's neon lights stood out.
"When I first read the list of nominees and their projects, I couldn't fully grasp how I made it into this group," says Meier. "And now I'm really grateful and touched that the jury found my work merits this award."
The award for the grading of a commercial went to Tim Masick at Company 3 for his work on Zara Man, 'SS23'. Masick, who also won the commercial category in 2021, worked with director Fabien Baron and DoP Philippe Le Sourd to create the winning spot. Masick worked to create a fantasy/dream world where the elements are subtly dramatised – recreating the mood and imagery of Red Desert(1964, Antonioni), Paris, Texas (1984, Wenders), and photographer Todd Hido.
"I am honoured that our work has been recognised by the jurors among so much great work from around the world," comments Masick. "Winning a second time is a great affirmation, but also feels like a challenge to go beyond and push things further."
The award for the grading of a music video went to freelance colourist Marina Starke for her work on 'Horra' by Mayyas – America's Got Talent's 2022 dance group winners. Starke was nominated across three categories this year, making her a five-time nominee of the FilmLight Colour Awards. Horra was directed by the all-female group's choreographer, Nadim Cherfan, and shot by cinematographer Shadi Chaaban, who Starke worked closely with to create the moody, mysterious, and bold aesthetic that they were looking to achieve.
"I am absolutely honoured," says Starke. "It was such strong competition and amongst everyone I look up to, as well – I am extremely happy."
The Spotlight award, which showcases the craft that contributes to the creative impact of a low budget feature, went to freelance colourist Cem Ozkilicci for his work at Uhoert on Possession. Inspired by Scandinavian romantic and landscape painters, Ozkilicci completed the grade over 10 days, working closely with director Henrik Martin and cinematographer Oskar Dahlsbakken to create a nostalgic look with a unique patina – achieved through a combination of lenses and sharpening techniques in grading.
"I am deeply honoured and humbled," comments Ozkilicci. "Being shortlisted was in itself a reward for the hard work invested, but to be selected as the winner amongst all the nominees by such a remarkably talented, diverse and highly respected jury was unexpected. I am truly grateful."
The Colour Awards are lead and organised by FilmLight, in conjunction with EnergaCAMERIMAGE, and are supported by prominent international groups such as the ASC (The American Society of Cinematographers), the BSC (British Society of Cinematographers), the AFC (The French Society of Cinematographers), CSI (Colorist Society International), CNSC (Chinese Society of Cinematographers), Imago (the International Federation of Cinematographers), the Polish Society of Cinematographers (PSC) and many more.
For more information on the awards, visit: www.filmlightcolourawards.com