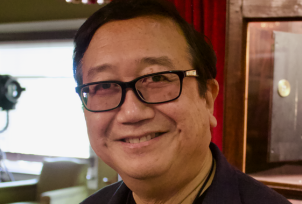 Michael Goi was born and raised in Chicago, where he established himself in the fields of documentaries and commercials. As a cinematographer he has compiled over 75 narrative credits, four Emmy nominations and four ASC Award Nominations. As a director, he has helmed the pilot and first regular episode of "Avatar: The Last Airbender" for Netflix (and serves as producing director), four episodes of "American Horror Story", three episodes of "Big Sky", six episodes of "The Rookie" and many other shows. He wrote and directed the viral sensation "Megan Is Missing" and directed and photographed the feature film "Mary" starring Gary Oldman.
Michael Goi is a three time past president of the American Society of Cinematographers, served on the Board Of Governors of the ASC, and is the editor of the 10th Edition of the ASC Manual. He is the co-chair of the Directors Guild Of America's Television Task Force and serves as an alternate to both the DGA National Board and Western Directors Council. He is a member of the Academy Of Television Arts And Sciences, the Academy Of Motion Picture Arts And Sciences, and is the chair of the Motion Imaging Technology Institute's Board of Advisors.
Michael was accorded an Honorary Doctorate Of Arts degree by Columbia College Chicago, and has appeared as a guest speaker at the American Film Institute, the University of Southern California, Walt Disney Animation Studios (for whom he demonstrated ice and snow lighting concepts for animators working on the film "Frozen,"), CineGear, IBC, NAB and many other international industry events. He regularly mentors students for various industry programs. An unrepentant movie buff, he has been known to spend all night in his home theater watching selections from the nearly 20,000 35mm, 16mm, Super 8, Blu-ray and DVD films in his collection.