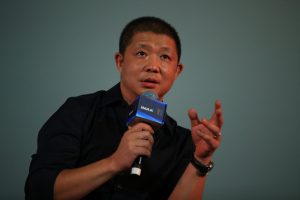 Cao Yu is a well-known Chinese cinematographer, member of ASC, CNSC. He is the founder of film production company Bad Rabbit Pictures.
Growing up in Beijing, he decided to become a light-shadow magician like Vittorio Storaro in his seventh year of school. Serving as director of photography, he has collaborated with acclaimed directors Lu Chuan, Wong Kar-wai, Chen Kaige and Guan Hu on multiple projects, including the features The Eight Hundred, City of Life and Death, Kekexili: Mountain Patrol, Legend of the Demon Cat, See You Tomorrow and The Cord of Life.
Inspired by Post-Impressionist painting and Chinese blue-green landscape painting, Cao Yu constructed his image style of combining realism and poetry. He has won many awards at domestic and international film festivals such as the San Sebastian International Film Festival, Los Angeles Film Critics Association Awards, Asia Pacific Screen Awards, Asian Film Awards, Golden Horse Awards, Hong Kong Film Awards, Golden Rooster Awards and Academy Award of Beijing Film Academy.
Cao Yu served also as executive producer on The Cord of Life, produced by his film company Bad Rabbit Pictures, which explores the notion of hometown through a nomadic electronic musician who brings his Alzheimer-stricken mother back to the Inner Mongolian grassland for her last days.