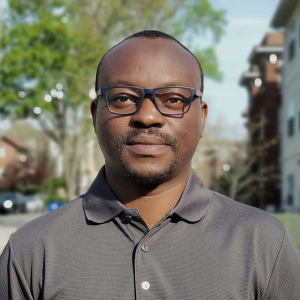 Bobola Oniwura, CSI is the Creative Director and Lead Colourist at Ingenuity Pictures. With over 10 years experience in the advertising industry, his colour works includes three of the top 10 highest grossing Nollywood films and the critically acclaimed Netflix series King of Boys: The Return of The King. He is the only certified trainer in West Africa, where he trains users in the art of colour correction, colour grading, and video/audio editing.

He is also a full member of the Colorist Society International (CSI), the globally recognized body for film colourists and DIT engineers.

Bobola, who has a background in architecture, is a Facebook for Creators Certified Trainer and a Google Analytics Certified Professional. You can find him on Instagram/Twitter at @Onigold.