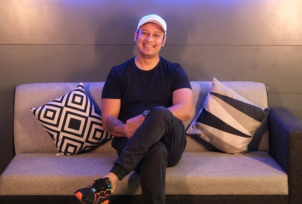 Swapnil is a Chief Colourist based in Mumbai. Since starting his career 20 years ago, he has graded a uncountable TVC in all genres and for brands such as Amazon,Honda,Ponds,L'Oreal, Garnier, McDonalds, BMW,Mercedes,TataMotors, Mahindra, Pepe, Levi's, Lee jeans, to name a few.
His Recent Colour Graded Series 'Half Pant Full Pant' on Amazon prime has been huge success & globally appreciated with IMDB Rating of 9.4,
Very soon he is gonna work on Web Series which is based on Historical Periodic Events of India.
He has more recently worked on feature films & OTT web shows for Netflix, Amazon Prime, Disney Hotstar, Sony Liv, festival short films and music videos for Tseries, Sony Music India.
Swapnil is Colourist Nominated from India as Best Colourist in Feature film category (code name Tiranga) at Independent Colourist Guild awards world wide year 2022
& for Web Show "Paurashpur" (alt Balaji) at Independent Colourist Guild awards world wide in year 2020.
Today he is Regional Head of ICG INDIA Association & Chief Colourist/DI Head of Department (HOD) at Famous Studios in Mumbai.